Installation of  an oil radiator in MGF TF
These indications are refered to the installation of a engine oil cooling radiator in the front of a MGF TF come from the year 2003.
It is important to be sure about the place to install it, we will refer later, which will determinate the length of the tube to be used.
As you can see in the picture, the new radiator is located just behind the radiators for cooling the engine and air conditioning and bolted over the inclined panel of the spare wheel. In the picture below, the engine cooling radiator is removed.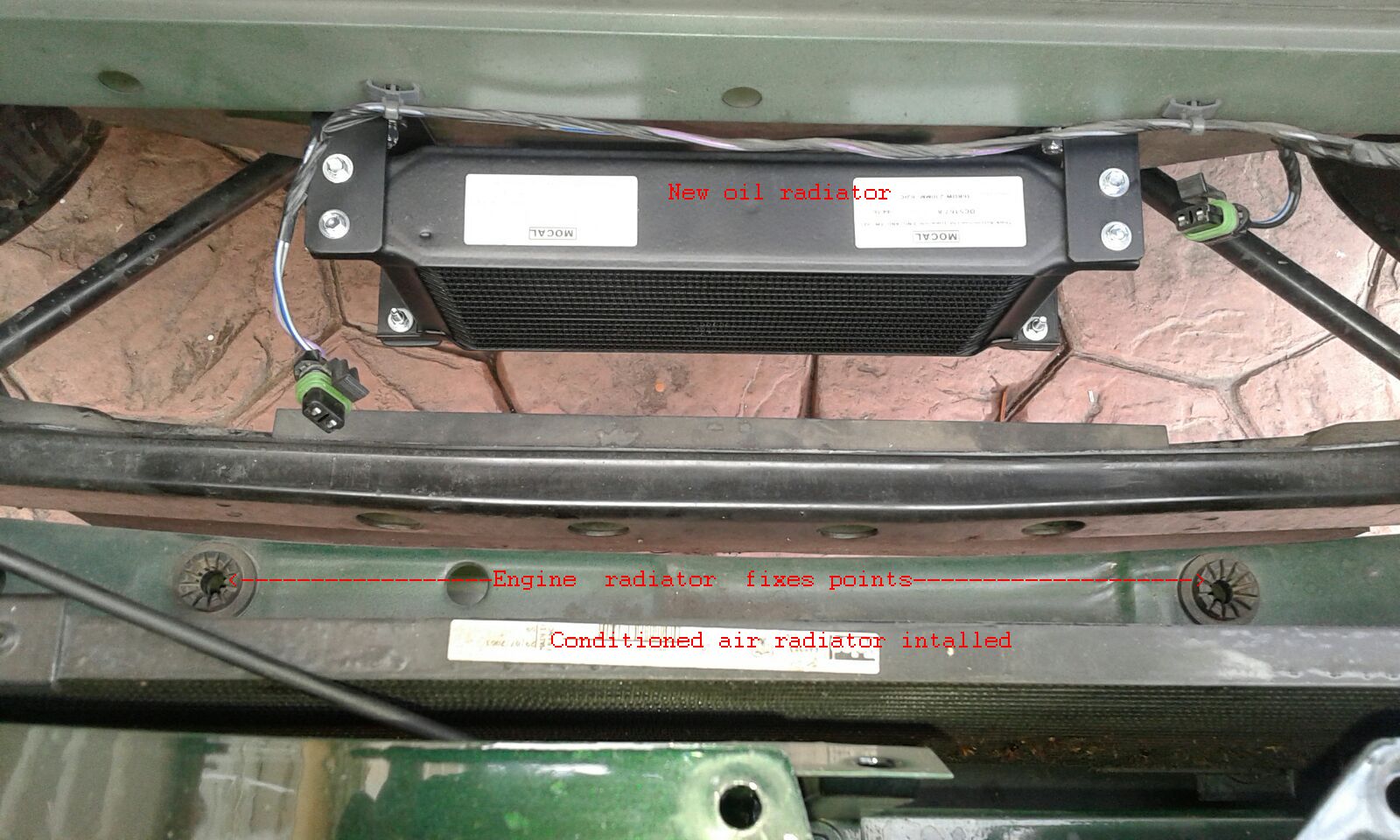 Used Materials
All the materials has been obtained through Ebay within a wide range of possibilities, models and prices. None of the four products between them are binding, logically, be sure of measures and configurations.
1.- Sandwich plate AN8 EPMAN CARRERAS black Universal Adapter for cooler oil filter.
This Plate includes two adapters, one of 3/4-16 and other of M20. In order to be able to use small size filters, such as the photo, we must recondition the internal thread of the M20 Adapter to whitworth 13/16-16 to attach the Adapter to the Anchor Sleeve

2.- Motamec AN -8 AN8 JIC Stainless Steel Braided Hose Fuel Oil Coolant.
We need at least 6 meters in one piece and then cut it into two pieces according to needs. We make one of the sides first and cut once we are sure that the tube reaches its Radiator / Plate connectors loosely and then we make the second one. By the positioning of the filter with respect to the axis of the car, the right conduit is shorter than the left. At the end of instalation of hoses, no more than 20 centimeters areAs you can be seen in the image, the protection plate of the central units has been removed.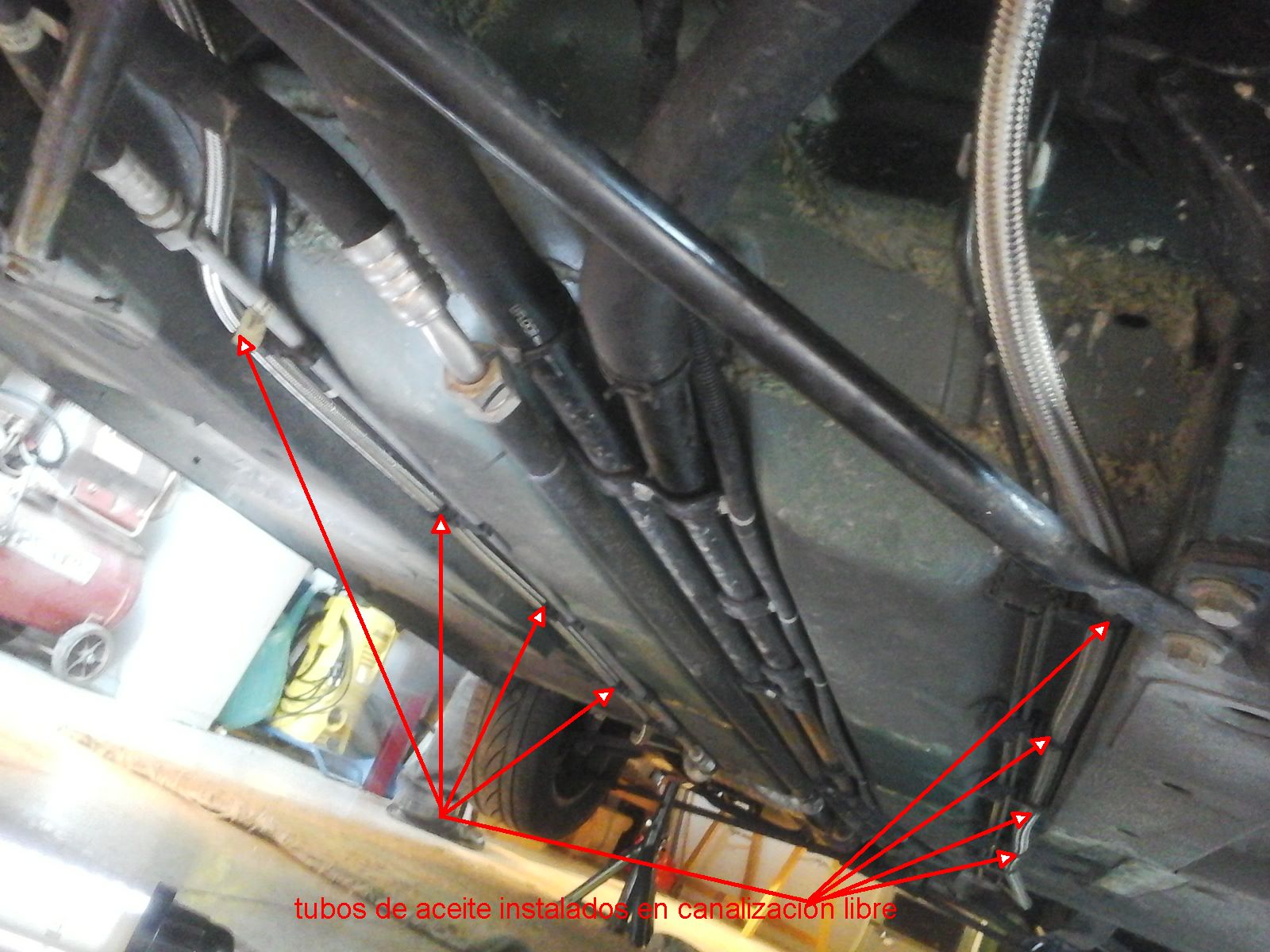 3.- 4 eas of AN8 90 degree hose line fitting black forged for oil cooling hose line.
Very important.
For the installation of these Fittings take into account the process described in the link: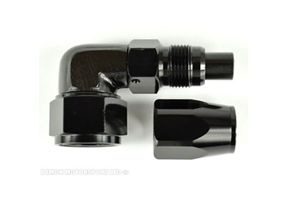 4.- Universal motorsport Mocal 16 Rows Engine Oil Cooler 8JIC-8-AN8-OC5167-8AAE.
The radiator is installed in its place with two laminated steel plate supports 30 mm wide by 3 mm thick, anchored to the chassis of the car with four M5 through-bolts and to the radiator by eight M4 through-bolts  with rubber grommets as you can see in images below.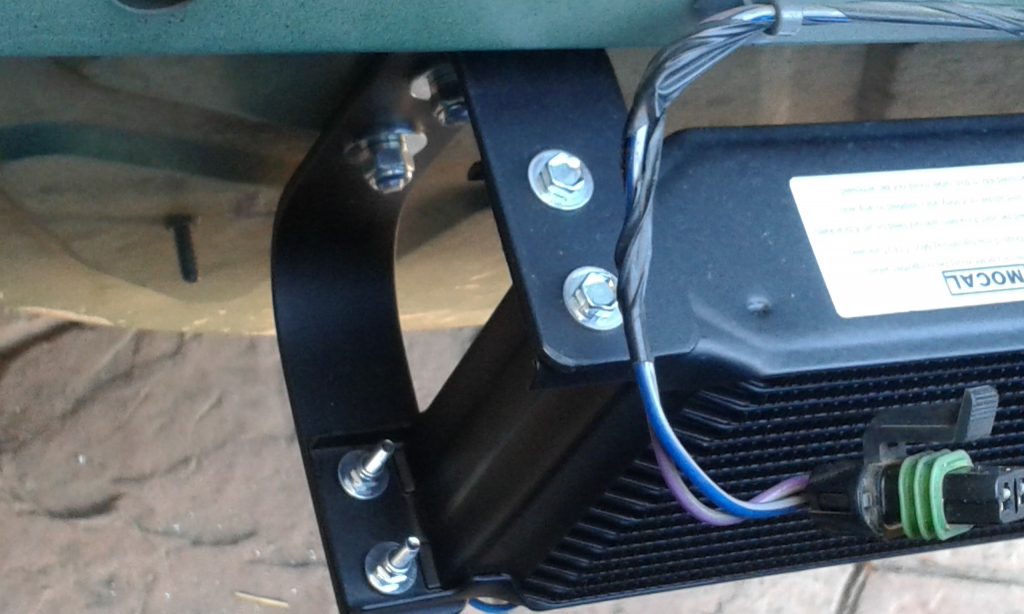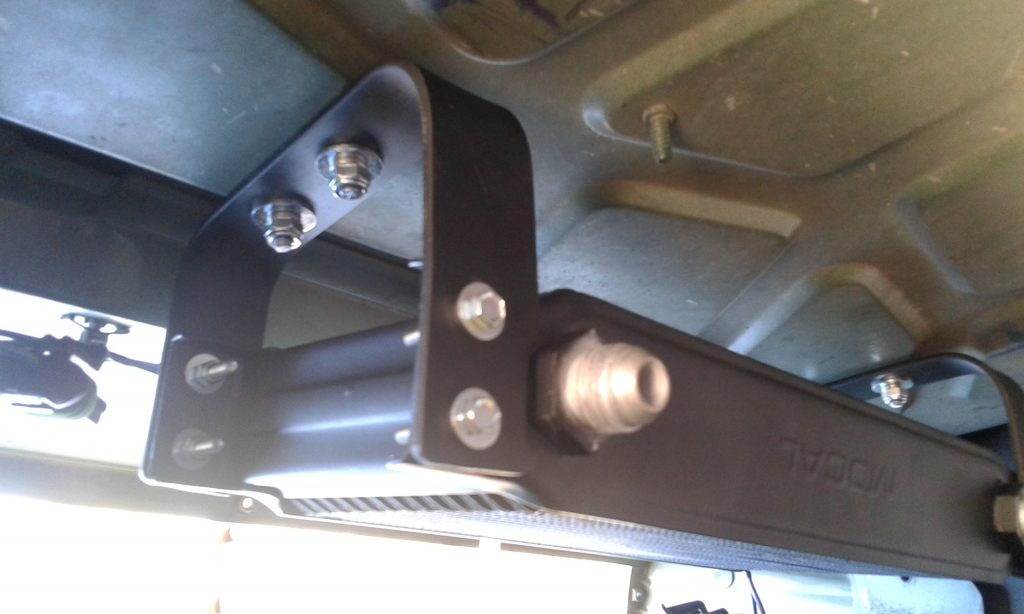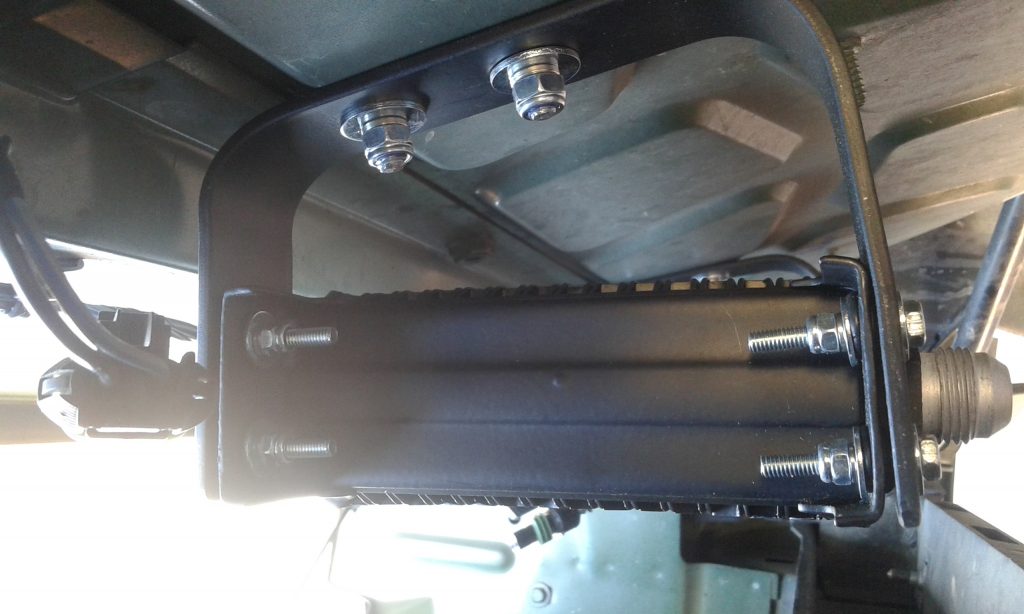 Several Images
Plate installed and connected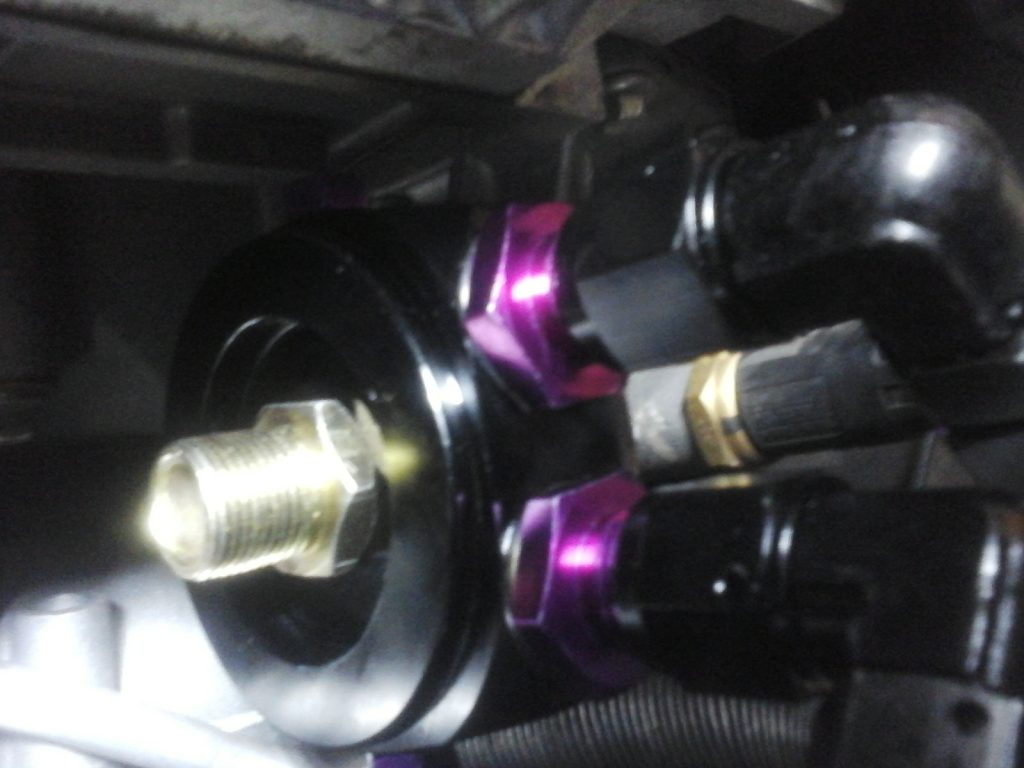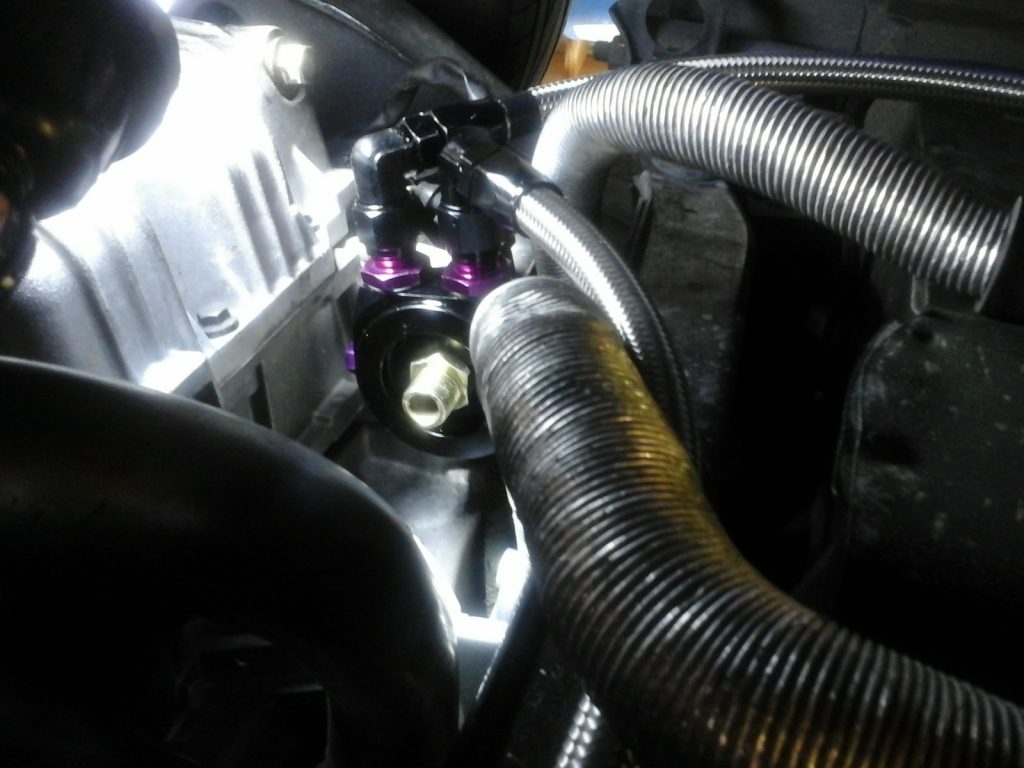 Radiator installed and connected